AGENTLESS PREDICTIVE AI BASELINING FOR LAN, WAN & CLOUD
Take control of your network or somebody else will
By combining Agentless deep-flow Machine Learning, Threat Intelligence, Cyber Forensics, and Smart Network Mitigation, CySight's Predictive A.I. Baselining significantly reduces the Mean Time to detect and mitigate Cyber and Network issues, providing SecOps and NetOps with unprecedented visibility and control.
It's what you don't see that poses the biggest threats and invisible dangers.
Only IdeaData's CySight, backed by our Predictive AI Baselining and Granular Context-based Analytics, can provide unparalleled visibility, detection, mitigation, baseline, and trackback.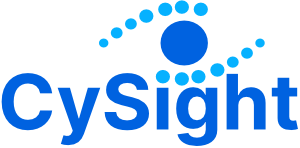 Sleep Tight with CySight
Trusted by Fortune 500 globally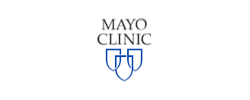 CySight Netflow Analyzer on Steroids
Simplifies eliminating blindspots by providing unmatched Network Visibility and Defense in Depth.
CySight is an extended network detection and response system with predictive artificial intelligence baselining and analytics that delivers scalable, comprehensive, on-demand, and actionable intelligence about everything that crosses your network. Big-data global threat intelligence coupled with machine learning, anomaly detection, and automated diagnostics makes use of cost-effective granular flow-based analytics, dramatically decreasing network security and management costs. Netflow, IPFIX, sFlow, ixFlow, AWS, and other extended flow information may be audited completely using CySight. CySight supports the broadest range of vendors, including KeySight (Ixia), Gigamon, Cisco, Check Point, AWS, and others.
CySight outperforms other solutions in this field, which are only functionally capable of capturing the surface level of network communication netflow records, allowing only limited bandwidth analysis because they are not built to retain the critical flow records found in a typical medium to large enterprise, campus, or ISP.
Read More
Integrated Cyber and Network Intelligence modules
Designed to run independently or work together as a powerful single unit
Ultimate Network and Cloud Visibility
IdeaData specializes in providing tools that make proper use of granular flow visibility. It can be scaled up or down to suit your network and cloud architecture and used with the broadest flow capable devices in the market – that's what makes CySight a professional's choice!
CySight provides network and security teams the fastest and most scalable and granular flow-analytics solution available globally with superior and speedy contextual network traffic accounting reporting and alerting using Machine Learning, Predictive AI Baselining and Predictive Analytics. Engineering excellence delivers to you unsurpassed collection, correlation, granular data retention, and diagnostics that automatically extract deep intelligence from huge flow data to quickly detect threats, network misuse, and malicious traffic categorizing and qualifying the seriousness of an anomalous network traffic event.
Complete Collection
Granular Retention
Collection Tuning
Broadest Vendor Support
Multithreaded
Passive collection
High Speed Reporting
Flexible Templates
Hierachical Distribution
Single pane of glass analytics
Unprecedented Flow Visibility
Partial Truth Only Results in Assumptions A common gripe for...
Why is flows per second a flawed way to measure...
Insightful e-Books, Business Cases and Videos
Scalable & Granular
Uniqueness of approach begins at data capture with highly scalable collection, archival correlation, and hierarchical methods that enable granular data retention from huge flow data streams or from hundreds of distributed physical, cloud, or software-defined networking devices. Granular retention provides the ability to extract deep intelligence enabling automated data-mining diagnostics to detect malicious traffic and repeat offenders.
Superior collection technology for volumes of sustained and burst flows per second. Superior archival technology for depth of collection and hierarchical or clustered views from multiple collectors.
SIEM & IDS
Provides a comprehensive Intrusion Detection (IDS) and security and information event management (SIEM) solution as it gathers, analyzes and presents granular information from multiple network and security devices with comprehensive log auditing, review and incident response. Supports both Real-time and Trending analysis of Usage, Packets, Conversations and 95th percentiles for network behavior anomaly detection, security forensics, capacity planning and billing purposes.
Broadest Flow Support
Netflow, IPFIX, sFlow, ixFlow, jFlow, AppFlow, NetStream. Plus extended metadata such as DNS, DHCP, EMAIL, HTTP, RADIUS, SIP, SQL, SSL. 3COM, Alaxala, Alcatel Lucent, Allied Telesis, AppFlow Citrix, Arista Networks, Astaro Firewall, Amazon AWS, Barracuda Firewall, Blue Coat, Crossbeam, Brocade, Check Point Firewall, Cisco ASA Firewall, Cisco ASR, Cisco Medianet, Cisco Wireless LAN Controller (WLC), Cisco Nexus, Cisco Routers and Switches, Citrix Appflow, Cloudshield, D-Link, Dell SonicWALL, DD-WRT, Endace, Enterasys, Ericsson, Extreme, F5, Fortigate Firewall, Fortinet Firewall, Gigamon, Google Cloud, Hewlett-Packard, Hitachi, HP, Huawei, IBM, Ixia, Juniper, Juniper SRX Firewall, LG-Ericsson, Mellanox, Microsoft Azure, Mikrotik, MRV, NEC, Netgear, Nortel, Palo Alto, PfSense, Proxim Wireless, Quanta Computer, RAD, Riverbed, Solara Networks, Solara DeepSee, Sonicwall, VMWare, ZTE, ZyXEL, +++
CySight constantly keeps its eyes on your Network and provides total visibility to quickly identify and alert on who is doing what, where, when, with whom and for how long. It learns network behaviors and detects and alerts on anomalies.